China's social networks
Content:
In the XXI century, social networks have become an integral part of modern human life and a new tool for promoting goods and services. Social networks reduced the distance between business and its customers— each of the parties can directly address the other. It is social networks that become the main channel for communication of a brand with its customers.
China and the speed of its technological development never ceases to amaze. More than 800 million Chinese use the Internet, which is almost 58% of the total population of the People's Republic of China. Chinese social networks are among the top most popular social networks, on par with their Western counterparts. However, the closed nature and isolation of Chinese social networks from the rest of the world could not but affect the development of business of foreign companies in China.
Entering the Chinese market and feeling the need to promote their business in China, Western companies face a number of issues. How to promote your business in China using social networks bypassing the Firewall? What social networks are there in China? Which of them are the most popular and suitable for my business? We will answer these and other frequently asked questions in this article.
1. Wechat social network
Figures:
1.17 billion monthly active users (MAU)

82 Users spend 82 minutes in the social network every day

68 million videos are uploaded every day

45 billion messages per day
WeChat is the top social network in China. At the moment, it is the most popular messenger in the mainland China and one of the five largest social networks in the world. The number of active users of the Chinese social network has already exceeded 1 billion people.
Having become legendary in the West and part of the daily life of almost every Chinese, this social network has a number of distinctive features. It is not only a messenger and a social network, but also a web browser, a service of blogs and public pages, a service of short videos, a payment system, games and even a dating service.
WeChat also integrates a variety of mini programs with extensive functionality, from searching for air tickets to paying for them online. This versatility makes the all-in-one application practically indispensable in everyday life.
In addition, WeChat provides ample opportunities not only for ordinary users, but also for businesses. An official account can be registered to promote a product or service. Official WeChat accounts were first introduced in August 2012 and immediately became a huge success. 1.4 million accounts were created just in the first year.
There are only two types of official accounts: service and subscription. The official Wechat service account provides an opportunity to create your own store directly in the social network, integrate an online payment system and share updates with subscribers, although only 4 times a month, but at the same time you can publish from one to 10 news in one post. A WeChat subscription account is more like a Telegram channel, through which you can share current news, promotions, and so on with the client. In addition, WeChat allows creating a common group / chat, which can include up to 500 people, and communicate with potential customers, "educate" your community. You can read more about promotion using WeChat here.
2. Weibo social network
Figures:
533 million monthly active users (MAU)

Users on average spend 57 minutes in the social network every day
The second most popular Chinese social network is Weibo. Usually Weibo is considered to be the Chinese equivalent of Twitter, but after a significant expansion of its functions, it would be more correct to compare it with Facebook.
Unlike WeChat, Weibo was created immediately as a microblogging platform, not a messenger. If WeChat is more often used to communicate with friends, family and colleagues, then Weibo is a more public and open platform. Here, unlike WeChat Moments, posts, as well as likes and comments on them, are visible to everyone, not just mutual friends.
Weibo allows you to share with subscribers both short recordings and large articles with illustrations, as well as upload videos, photos, audio recordings and conduct surveys. A convenient search system for interests and hashtags provides excellent opportunities for mass-marketing and search for bloggers relevant to your business. Speaking of them, Weibo is one of the main platforms where influencers gather millions of fans and actively make advertising integrations.
Weibo can also be used as an e-commerce tool. If you have a store on Taobao, you can directly give links on this Chinese social network. And since most users have already linked their Alipay account to their Weibo account, they can immediately go to the product they are interested in and make a purchase in one click.
3. QQ social network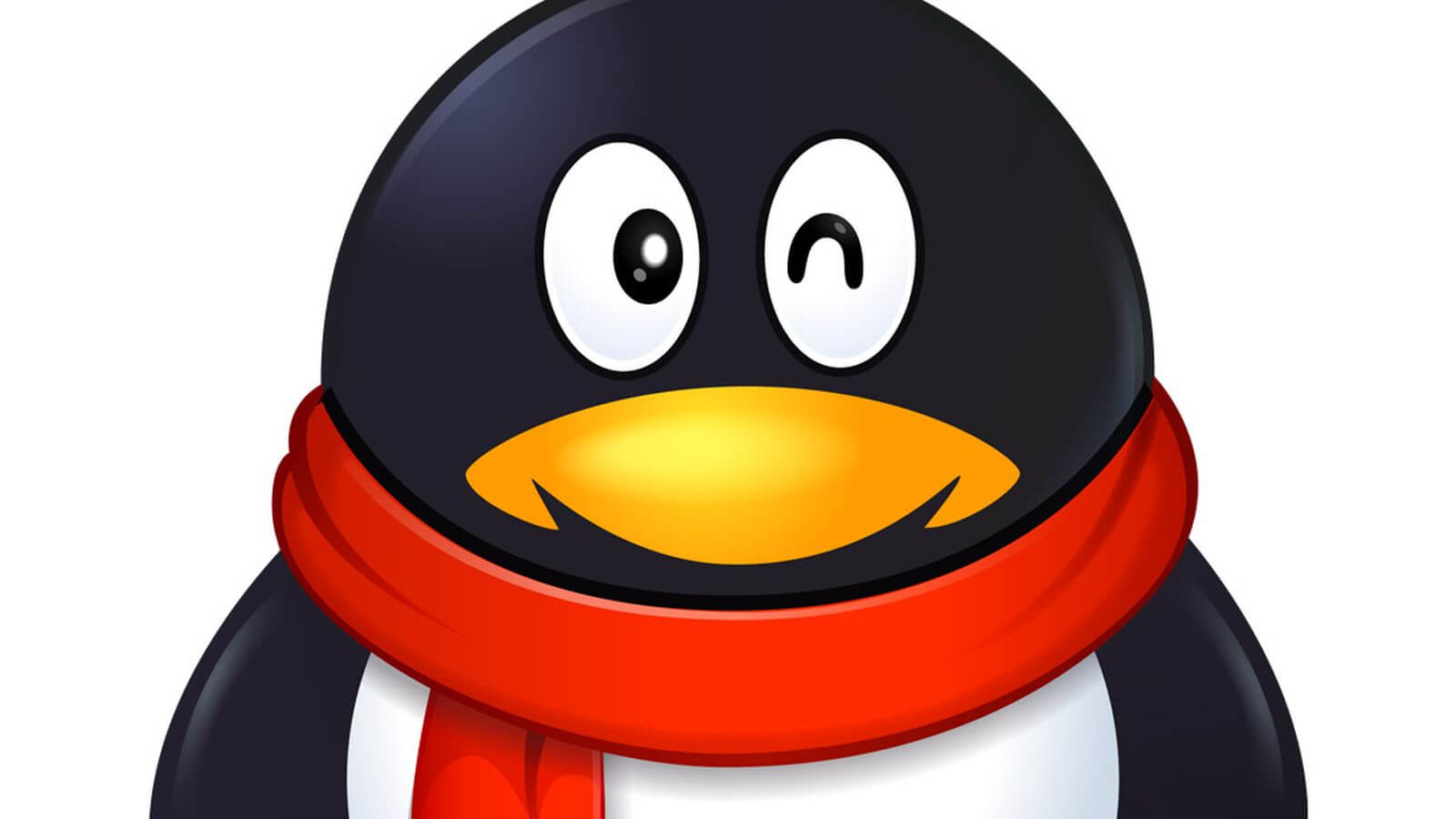 Figures:
647 million monthly active users (MAU)

Officially released in 1999
QQ is the most common messenger in China among Chinese social networks, which can be compared with WhatsApp or Viber familiar to everyone. In QQ, you can find various chat groups of interests and place ads for your business in them, so the message will directly reach the potential target audience. However, you need to remember that it is not so easy join them: some require an invitation from a user or charge a small fee for the right to become a member.
4. Douyin social network
Figures:
518 million monthly active users (MAU)

88 minutes on average per day are spent by users in the social network every da
Another popular Chinese social network and application for short videos is Douyin or TikTok, as it is called in the West. This Chinese social network was first launched in 2016, and currently has more than 1 billion users. Its target audience is young people from 19 to 35 years old who actively not only consume, but also independently generate content. The extensive and relatively easy-to-use functionality of the application helps this Chinese social network to win the attention of users. There are many special effects for videos available in Doujin using which users produce short videos, launch various challenges and attract their friends from other social networks.
5. Qzone social network
Figures:
Qzone has expanded functionality compared to QQ: users can share text messages, videos, photos and links to third-party resources with subscribers; add other users to friends. Its difference from Weibo is that the main audience of this social network is from relatively small cities of tier 2 and below. If the potential target audience of your business is mainly young people from relatively small cities in China, registering a Qzone account will be the best solution for you.
6. Youku social network
Figures:
The next one on our list is Youku which is the popular analog of Youtube. The service allows posting videos in your profile, including long ones, subscribing to channels and users, commenting on other people's posts, and so on. If the scope of your business is related to videos or you just need to post your videos on a Chinese website for their further use on other resources, Youku will definitely be useful to you.
7. Bilibili social network
Figures:
172 million monthly active users (MAU)

Users spend an average of 83 minutes a day in the social network every day
Bilibili video platform was created in China in 2009 and was originally conceived as a platform for anime and manga lovers. But very soon it turned into one of the largest social networks with an audience comparable to Youtube – 172 million active users per month. Unlike other major video hosting platforms, iQiyi and Tencent Video, Bilibili focuses on user-generated content. Here you will find not only anime (although it is one of the most popular genres), but also lifestyle videos: tips on beauty and fashion, guitar playing or cooking a delicious omelet.
8. Baidu Tieba social network
Figures:
300 million monthly active users (MAU)

1.5 billion registered users
Another popular Chinese social network is Baidu Tieba, an analogue of the well-known Western Reddit. Here users interact not only with their closest friends and acquaintances, this network is more like a bulletin board, where anyone can take part in the discussion of a hot topic or a fresh post. Using Baidu Tieba you can simultaneously address a large number of users, but it will be more difficult to reach the target audience.
9. Zhihu social network
Figures:
Social network was launched in 2001

220 million registered users
Zhihu is a question and answer service. Here you can both post questions and answer them on your own behalf or register a corporate account. The platform can be used to promote your brand by answering users' questions and showing your expertise in any topic.
10. Xiaohongshu social network
Figures:
77 million monthly active users (MAU)

On average, users spend 31 minutes a day in the app every day
Xiaohongshu is primarily an online commerce platform, but the "Little Red Book" managed to grow its community. The number of Xiaohongshu users in 2019 exceeded 200 million. They maintain their blogs and pages, actively interact with each other, discussing fashion, beauty secrets and showing off new things. The audience of Little Red Book is quite young – mostly women from 25 to 35 years old. If you want to promote a product that can be bought in China, the Xiaohongshu social network will be a great helper.
We have reviewed in detail the largest social networks in China in this article, but their list is not limited to those listed above. In each case, you need to choose the optimal solution depending on the potential target audience of your business, your needs and capabilities. China Digital Marketing Agency will help you not to get lost in this diversity and register any account.