Top 5 e-commerce platforms
Content:

Taobao

Tmall

JD

Little Red Book (XiaoHongShu)

Pinduoduo
From 2017 to 2018, the number of people who actively used Chinese e-commerce apps grew from 207 million to 783 in just one year. Already more than 70% of the Chinese population use e-commerce services in one way or another. If we take into account that the population in China is 1.4 billion people, then e-commerce applications are used by more than one billion people.
As the number of applications increases the competition is growing rapidly – new players have to compete for even the smallest market share. For foreign brands, it is important to understand all the subtleties of Chinese marketplaces in advance. In this article, we will tell you about the most popular e-commerce platforms in China and how to choose the most suitable one for your business.
Main players
top e-commerce platforms by MAU (2020)
TaoBao
Figures:
- 755 million active users of Mobile Taobao App monthly MAU (2019)
The undisputed leader of the e-commerce market is Taobao. The app, developed by the Chinese Internet holding Alibaba, has literally become synonymous with "online shopping" in China. Since its launch in 2003, Taobao has remained the leader of the e-commerce market and determines trends for other platforms.
Taobao uses the C2C business model, which allows for commercial activities between individuals. If we compare it with the analogues we know, then this is a cross between Ebay (only without an auction system) and Avito. Anyone in China can register a store on Taobao and become a seller, and the platform itself acts as an intermediary. With such a system, it is not surprising that a huge variety of products and services of different quality are available on Taobao. On Taobao, you can find almost everything you could imagine: from a dinosaur costume for Halloween to digital keys for STEAM games. A convenient logistics system allows you to deliver goods in a short time (if your products are already in China).
Shopping festival 11/11 in 2020
A clear example of the success of Taobao is the creation of the shopping festival 11/11 or "Bachelor's Day" - an analogue of the American "Black Friday", which has been held every November 11 since 2009. Not only Chinese, but also Western brands competing for the attention of the Chinese buyer began to participate in the event. Subsequently other e-commerce platforms began to hold their festivals on this day. Every year this "celebration of shopping" breaks records. In 2020, Alibaba decided to extend the 1-day festival and hold it for 11 days from November 1 to November 11. More than 470 brands sold goods worth more than 100 million yuan ($15 million).
Sales of Chinese e-commerce platforms during 11/11 2018-2020 (billion yuan)
Alibaba also started to introduce social networking functionality to its platforms: both in Taobao and in Tmall. The most popular and sensational tool is live streaming. Bloggers rent special rooms with good equipment and for several hours talk about the products of the brands with which they cooperate.
One of the most popular bloggers and live streamers in China, Viya is in the studio for live broadcasts. Source.
One of the most popular bloggers and live streamers in China, Viya is in the studio for live broadcasts. Source.
Through the integration of social networks and e-commerce, Alibaba managed to attract bloggers from other platforms, which further drove sales growth. In addition, it simplified the purchase process: a direct link to the product in the form of a flypage is displayed immediately at the moment when the blogger talks about it.
How to start selling on Taobao
Tmall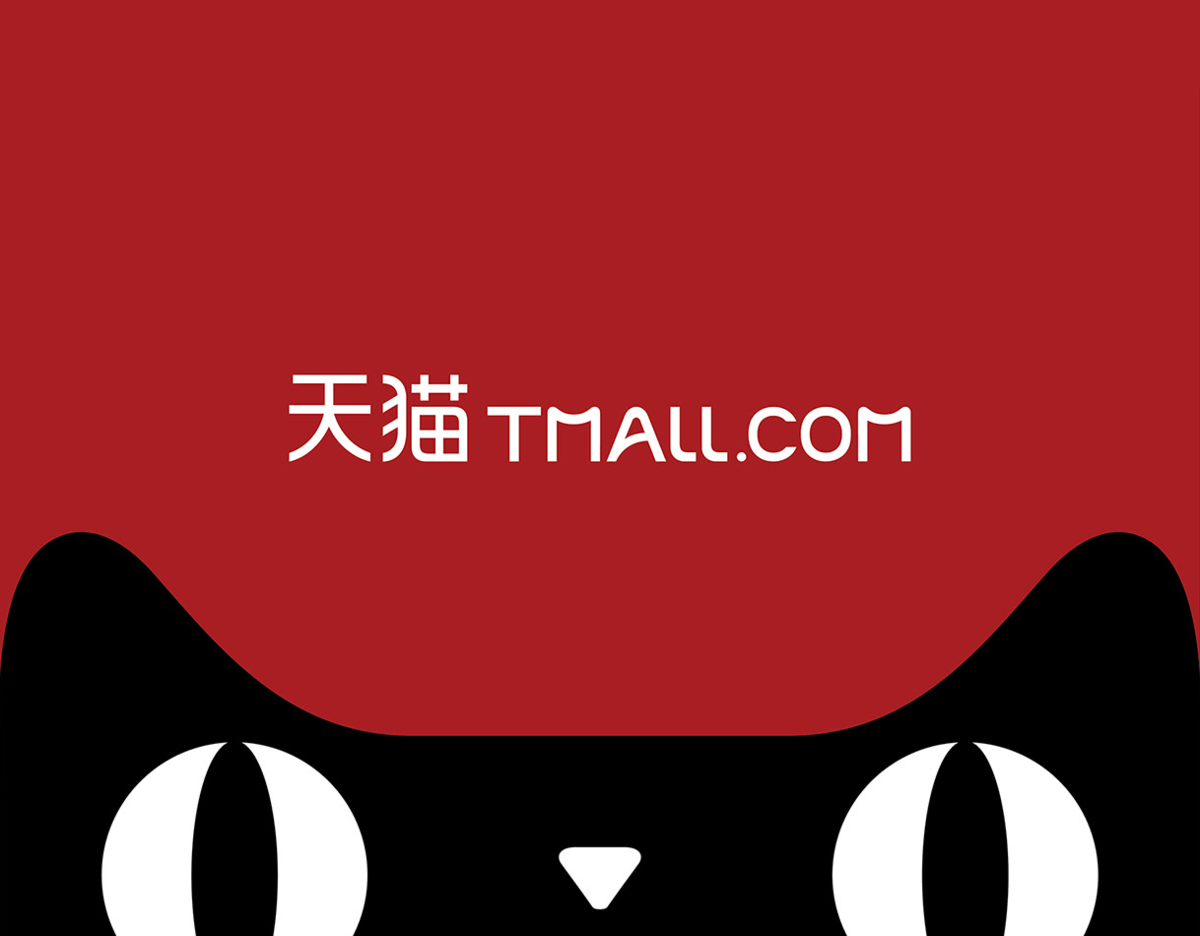 Figures:
- 512 million monthly MAU visitors (2020)
Unlike Taobao, Tmall uses a B2C model and the process of registering a store is much more complicated – you will definitely need a business license. Tmall thoroughly verifies brands before they can start selling on the site. Therefore, it is considered that the products on Tmall deserve more trust.
Tmall has two versions: Chinese and international – Tmall Global. Therefore, companies with both Chinese and foreign business licenses can open a store on Tmall.
Tmall interface
Tmall interface
Tmall is said to be the app that looks most like an simulation of shopping in a real shopping mall. Companies can open "flagship stores" and customize the design completely for themselves, attracting even more customers.
Examples of flagship stores on Tmall
Examples of flagship stores on Tmall
Even Tmall's homepage looks a grade higher, with less text, clutter and daily offers, which supports Tmall's reputation as a premium shopping app in China.
Tmall is one of the best e-commerce platforms in China for those foreign brands whose products are more expensive.
JD
Numbers:
- 472 million active buyers annually (2020)
JD.com (also known as JingDong) started its business with offline electronics sales in the 1990s. However, JD really began to grow only when it launched online sales. Gradually adding more and more categories, the platform has turned into a universal e-commerce platform that attracts millions of users every year.
The company is considered a reliable supplier of not only Chinese, but also foreign goods. At the touch of a button, customers can get direct access to many global brands, including those that do not even have a physical presence in the country. Thanks to its advanced logistics system, JD.com offers delivery both on the same day and the next day. With such a system, JD is essentially the only e-commerce platform in China that controls every part of its supply chain.
JD.com even launched its own shopping festival in the same spirit as 11/11 on Alibaba. It is called 6.18 and is celebrated during the first 18 days of June. Like the "Bachelor's Day", other platforms began to participate in this holiday. Over the past few years, the festival has grown into the second largest e-commerce celebration in China after 11/11.
JD.com is the leader in sales of luxury goods among Chinese e-commerce platforms. More and more foreign luxury brands, including premium Swiss watch brands ORIS, Tissot and TITONI, Italian fashion house MOSCHINO and others confirm the strategic partnership with JD. JD.com is a platform that unites lovers of luxury goods, and will be an excellent solution for those brands that belong to the premium segment.
Little Red Book (xiaohongshu)
Numbers:
- 85 million monthly active users MAU (2020)
Little Red Book, literally from the Chinese "Little Red Book", has been in existence since 2013 and is an application that combines a social network and an e-commerce platform. In 2019, the platform had more than 250 million registered users.
XiaoHongShu is a platform where users post product reviews, give shopping tips, and talk about themselves and their lives. Since most of the audience is female, the two main categories of goods are clothing and cosmetics.
Noticing the demand of users for foreign goods, XiaoHongShu in 2014 launched its own cross–border shopping platform - RED store. It enables users to buy foreign goods directly in the app. XiaoHongShu entered into strategic partnerships with many foreign brands, including Lancôme, Swisse and Innisfree (brands can open an official brand account or store on XiaoHongShu). In 2017, the sales volume of the platform reached 6.5 billion yuan.
The success of XiaoHongShu is explained by the fact that the content is created by the users. The sales cycle is arranged as follows, users:
Read product guides and watch product reviews from other users.

Buy goods in the app.

Publish their own product reviews.

Share their shopping experience with other users.
XiaoHongShu makes the most of content marketing to its advantage. The platform invites famous bloggers and KOL to create personal accounts and share their experiences with other users. For example, Fan BingBing, a Chinese actress and singer, gained more than 12 million subscribers in XiaoHongShu. Her subscribers are so active that every face mask she has ever talked about has been sold out on the platform. With the help of opinion leaders, XiaoHongShu was able to attract significant traffic and further increase audience loyalty.
Fan Bingbing
Little Red Book is one of the best e-commerce platforms based on user-generated content with an innovative business model. XiaoHongShu offers various content formats, both short TikTok-type videos and regular Instagram-style posts. It is also possible to have live streams which are now common in the Chinese market. If your target audience is young girls who understand global trends, then you should definitely try selling on Little Red Book.
How to sell on Little Red Book
Pingduoduo
Figures:
- 720 million monthly active users MAU (2020)
Pnduoduo is considered the fastest growing e-commerce platform. Since its launch in 2015, Pinduoduo has been demonstrating rapid growth. In 2020, the app became the second most popular after Alibaba services in terms of the number of active users per month. Pinduoduo 拼多多 literally means combining a lot of purchases from Chinese.
The main difference of Pinduoduo is the use of group purchases in e-commerce. The more people buy a product, the cheaper it is. Users share purchases with other people, and then buy the product much cheaper than its initial cost.
In order to attract new users, Pinduoduo constantly conducts some kind of promotions. Flash sales and time-limited offers take place in the platform every day, which increases the percentage of user returns. Such restrictions do not allow you to think for a long time, but immediately make an impulsive purchase decision.
The more users talk about their purchases, the more chances they have to get a discount, which leads to the fact that information about products on Pinduoduo is distributed through social networks such as WeChat. Pinduoduo agreed with the main Chinese Internet holding company Tencent and was able to integrate their e-commerce platform into the most popular social network in China. Pinduoduo also integrated WeChat Pay, unlike other platforms that use Alipay.
Thanks to the use of the buzz marketing business model, the company has a huge volume of sales. Organic content created by users allowed Pinduoduo to become one of the most unique e-commerce platforms in China.
The platform has become the most popular among residents of the 2nd and 3rd level cities, which are characterized by a lower level of income and consumption. Therefore, the platform may not be the best solution for the premium segment.
Conclusion
E-commerce in China is so developed that it can be difficult to comprehend. The variety of sites frightens and complicates the choice of foreign companies that want to place their online store in China.
Specially for this, we prepared a small summary table with the key highlights of Chinese e-commerce platforms.
Knowing the features of popular e-commerce sites in China, you will be able to choose the most suitable marketplace for hosting your online store to start selling in China today!