Chinese Payment Systems Alipay, WeСhat Pay, Unionpay
When planning to do business with China, few think about the most essential thing – how to accept payments from the Chinese. Due to the PRC policies and corresponding legislative restrictions, China lacks payment methods usual for us: Paypal is unavailable, Visa, Mastercard, and American Express are not available too. Instead, the Chinese use other payment services: Alipay, WeChat Pay, and Unionpay. AliPay and WeChat Pay occupy a larger market share. Many in China have long abandoned the cash and pay for their purchases using Alipay, WeChat Pay, and Unionpay. Even street beggars display a WeChat wallet code. It is very hard to live in China without Alipay and WeChat Pay: renting a bike, online ordering food, calling a taxi – all this will not be available to you.
The integration of Chinese payment systems is obviously a must-have for anyone who is going to enter the Chinese market or attract Chinese tourist traffic. What are their features? Below we briefly discuss their advantages.
Contents:
Alipay
Alipay (Chinese 支付宝) is one of the largest payment systems that is part of the Alibaba Group. Initially in 2003, Alipay was developed to conduct transactions on the Taobao marketplace. Now it is one of the major payment systems in China for making both online and offline payments. Most often, a payment is made using a QR code: either the buyer scans the QR code on the seller's invoice using the Alipay mobile app or the seller scans the QR code that appears on the buyer's phone. In addition, many services can be paid directly through the app.
Alipay is now introducing the paying abroad. The main obstacle here is that the Central Bank of China closely controls the outflow of money abroad, so Alipay is going beyond China gradually.
WeChat Pay
Although much younger than its main competitor Alipay, WeChat Pay is no less popular in China. In 2019, the number of users reached 1.1 billion. Technically, WeChat Pay works just like Alipay, by scanning a QR code. It is extremely convenient that this online wallet is integrated into the WeChat social media. This makes it possible to transfer money, pay for any services or make purchases without leaving the major Chinese messenger.
By the way, you can read more about enabling WeChat Pay here.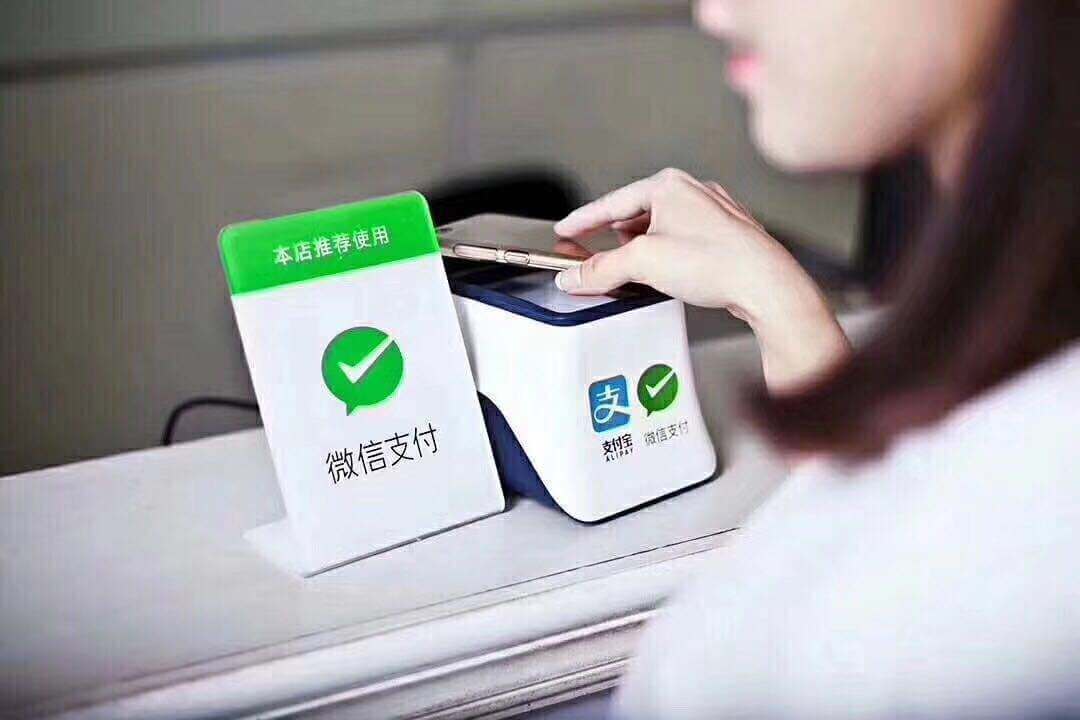 Advantages of enabling WeChat Pay and Alipay
Attracting more traffic from Chinese customers and increasing revenue

No need to have more payment terminals at the checkout

Acquiring fee cost saving

The ability to make targeted offers and track how the customers are satisfied with your services

Brand promotion within both the WeChat social media and the Alipay system
UnionPay
UnionPay is the Chinese national payment system created in 2002 by the State Council and the People's Bank of China. This payment system is more like something familiar to Western people where a bank card is used for transactions. However, in order to keep up with its competitors, UnionPay recently announced a new payment function through QR-code scanning, and also recently introduced a one-touch payment feature named QuickPass, an analogue of Apple Pay and Google Pay. The service can already be used even outside China. QuickPass is already successfully operating in 35 countries.
To start a business with China you need to choose one of the above methods of acquiring. Much also depends on where you plan to do business: whether you want to attract Chinese tourists to Europe or the USA or sell your product right in China. For example, if your chain can accept payment via Alipay or WeChat usual to the Chinese, then tourists will take advantage of this opportunity and will spend more.
Tell us more about your product or service, and we will find the most suitable way to accept payments from the Chinese.
SIMILAR ARTICLES
No related materials